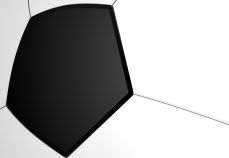 I was following my daily midnight infomercial ritual of Proactive - Guthy Renker skincare - Wen Hair when at 4:30am my usual programming was interrupted by a soccer game! It was a much-hyped match, but they should've began the broadcast with a disclaimer of "The following is rated R for graphic images of torture and public slaughtering"
Germany geswiped das floor with the Socceroos, which came with tremendous upset since in Australia the players have been deemed Gods. Twenty-something minutes in Germany had already seen two goals, and what followed was German team's precision ball handling, and Australia getting very grumpy! It became a bit ridiculous to see Tim Cahill playing badly, being sent off with a red card, and then to appear in pre-recorded advertisements for Optus and Playstation.
During the panel discussion we heard a range of excuses for the Socceroos performance. Such as: "They played magnificently in the first few minutes, but couldn't keep it up". They may as well have said, "It's hardly fair... don't they know who Tim Cahill is a Weet-Bix kid? Do they even have Weet-Bix in South Africa!?"
I wish all the Socceroos the best. But I just think there's waaayyy too many expectations around them on the home front. We need a little more than 'heart' against these countries with century-long histories of soccer brillance. Good luck against Ghana!